Military Father Surprises Son at Guardian Catholic School
When three-year-old Khari Watkins Stewart laid down for his afternoon nap at Guardian Catholic School in Jacksonville he wasn't expecting to see his father when he woke up.
That's because Khari's father, Marvin DeWayne Stewart, has been deployed as an Army sergeant in Poland for the past two and a half years.
Khari comes from a big military family. His mom, aunt, uncles and grandfather are ex-military, and his grandma is a retired Jacksonville Sherriff's Office detective.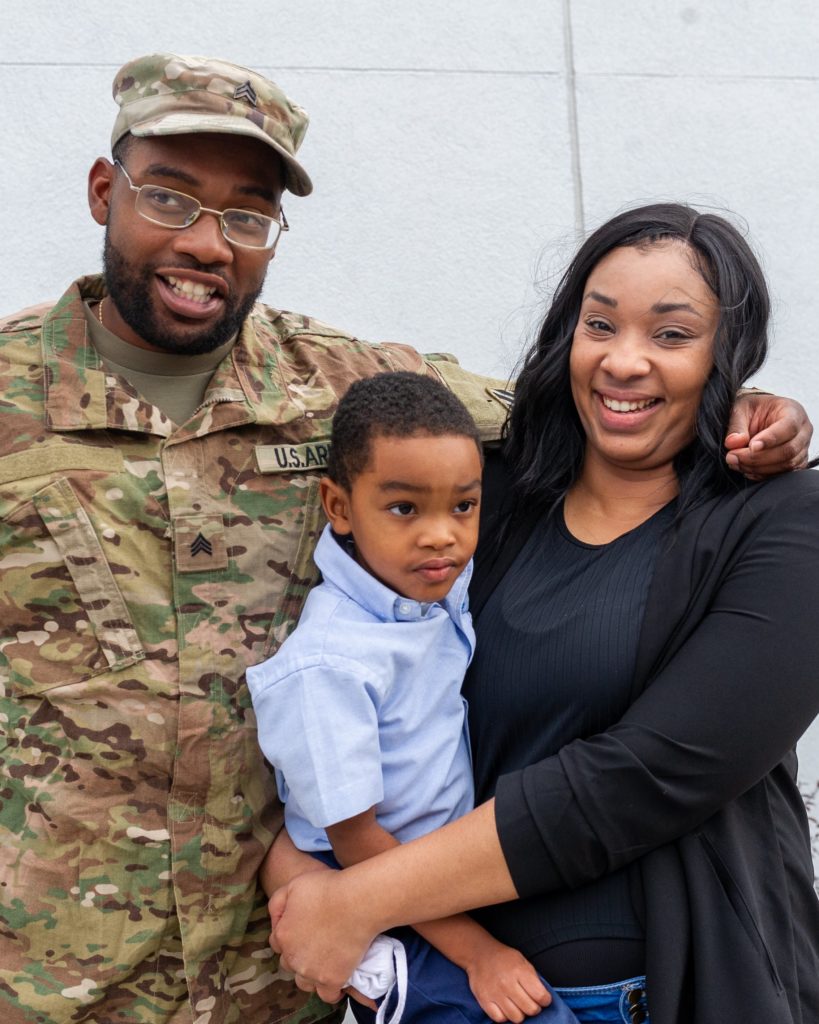 On Friday, Jan. 15, father and son were finally reunited. Around 2 p.m., Khari's groggy class of Pre-K 3 was lead out to the school courtyard, where his mom, Kayba Watkins, and his grandparents, Marva and Richard Watkins, were waiting.
Moments later, his father stepped outside in his full Army fatigue holding cupcakes and balloons.
"That's my dad!" Khari yelled as soon as he spotted him.
The pair embraced. Although they facetime regularly, it was the first time they've physically been together since Khari was a toddler.
"It's not everyday you get to celebrate your grandson's fourth birthday and then have him be surprised by his father," said Richard Watkins, Khari's grandfather and Marvin's father-in-law. "It's a beautiful day, and the occasion couldn't be better."
It was a special birthday surprise for Khari, who just turned four years old.