Pope Francis Appoints Two Local Priests as Missionaries of Mercy
Bishop Felipe Estévez of the Catholic Diocese of St. Augustine announced today that Fathers Bernardine Eikhuemelo and Richard Pagano have been named Missionaries of Mercy by the Holy Father, Pope Francis.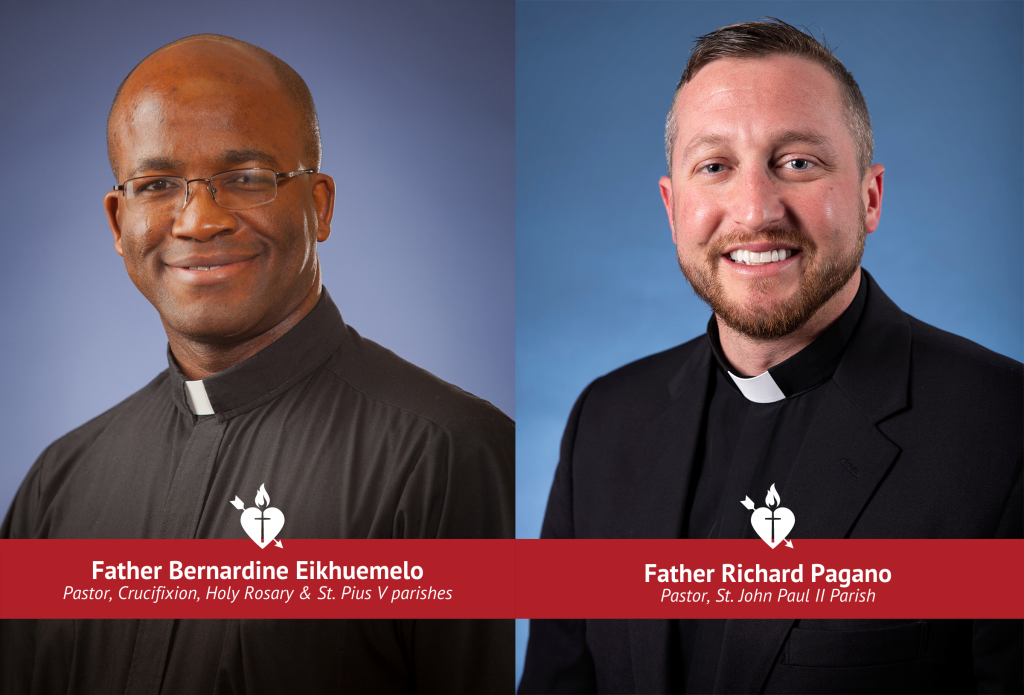 The Holy Father called, from Dec. 8, 2015-Nov. 20, 2016, an Extraordinary Jubilee of Mercy to direct our attention and actions "on mercy so that we may become a more effective sign of the Father's actions in our lives." This year, Pope Francis has extended the mandate of the Missionaries of Mercy until further notice as a sign that the graces of the Jubilee of Mercy continue.
"Our culture deals more with justice than it does with mercy. Pope Francis has taught that mercy is the name of God. St. Luke Chapter 15 reveals how merciful God wants to be known. Fathers Eikhuemelo and Pagano witness compassionate ministry," said Bishop Estévez.
Pope Francis has appointed priests from around the world and given a special mandate to be "persuasive preachers of mercy," to commit themselves in a particular way to hearing confessions with the "authority to pardon even those sins reserved to the Holy See," and to serve as "personal witnesses of God's closeness and of his way of loving."
Father Eikhuemelo serves as pastor of three parishes in North Jacksonville: St. Pius V, Holy Rosary and Crucifixion. Father Pagano is pastor of St. John Paul II Parish in Nocatee. Both priests will continue their role as pastors while carrying out their duties as a Missionary of Mercy.
All Catholic priests, by their ordination, have the privilege and responsibility of preaching God's mercy, reconciling sinners to God in the sacrament of penance and reconciliation, and becoming merciful like God the Father is merciful through the corporal and spiritual works of mercy.
What's unique about the Missionaries of Mercy? They will focus on carrying out these activities in an exemplary way as a sign of the church's maternal solicitude for all who need God's mercy.
Fathers Eikhuemelo and Pagano will be invited by individual diocesan bishops within the United States to give missions or facilitate specific initiatives with particular attention given to the sacrament of reconciliation.
In the photo above, a priest blesses another clergyman during confession in the Basilica of the Holy Family in Barcelona, Spain, June 19, 2020, after it reopened following the relaxation of restrictions during the COVID-19 pandemic. (CNS photo/Nacho Doce, Reuters)