Holy Family Catholic School Unveils New STEM Lab
Yanny Salom, Middle School Science and STEM teacher at Holy Family Catholic School
Holy Family Catholic School is celebrating its 20th anniversary, and we are thrilled to mark this milestone by welcoming students into the new, state-of-the-art STEM lab this school year! The STEM lab initiative will follow the pillars of the school's mission statement. Students will be exposed to an integrated approach of disciplines with curriculum alignment and real-world problem solving that will expand students' access and engagement, deepen their understanding, and create career awareness.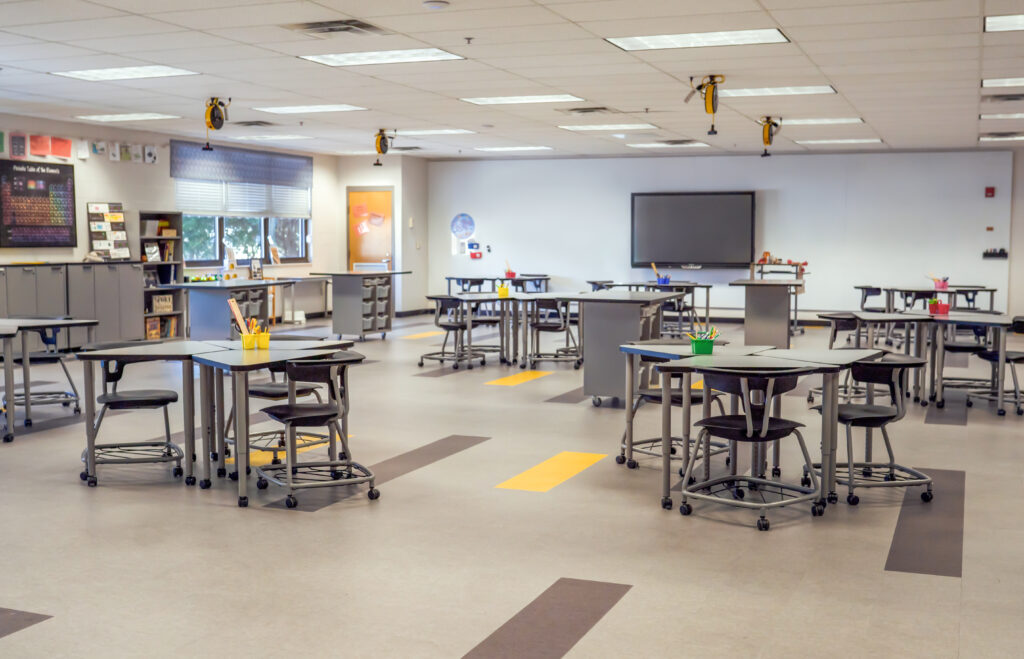 Providing resources to support STEM integrations throughout the curriculum is an essential element of our program. One of the many new resources to enhance the K-8 STEM program is the Maker Space work area where students will collaborate, explore, and create with simple and complex technology like with our 3D printer. Using Maker Space, students can do many things including creating 3D models and electronics to coding. The coding area will have a section for elementary students with Bee-Bots while the middle school will use Sphero Robot Balls. The Chibitronics technology will provide an additional layer for coding as students learn about electrical circuits. Our Maker Space movement began with projects on sustainable energy and will continue adding more areas that you can check out at https://teachergeek.com/collections.
Just as "academic excellence" is an important pillar of our school mission statement, so too is "concern for others." As stewards of all God has created, we will continue our program on protecting the environment. We strongly believe and live out our motto, "conservation is the foundation of environmental protection." In that sense, we continue positioning our students as helpful humans who are part of the solutions to the world's environmental challenges. We will continue taking care of the habitats for the Monarch butterflies and the Eastern bluebirds we have on our school property as we add more initiatives that will promote the right mindset for our students to value God's creation. We will start a hydroponics garden in the STEM lab, which will empower students to understand the value of fresh food, where food comes from, and the different nutrients necessary for plants to grow. This initiative, along with the embryology and butterfly projects we do with the Duval County 4-H extension, will teach our students farm-homemaking practices. To learn more about 4H, a youth development program that is part of the University of Florida, go to https://sfyl.ifas.ufl.edu/duval/4-h-youth-development/.
Another pillar of our school mission statement is "responsibility for self." Students will explore food science and sports science. Students will learn to understand the value of a healthy lifestyle that includes making educated food choices and the importance of exercise from a scientific point of view. Most importantly, we will continue to guide students to "foster their faith." The essential STEM practice embraced in our new lab includes the integration of academic disciplines within our Catholic faith as our worldview, which reflects our existence as individuals and as a school community. Jesus Christ is our ever-present model as He is the integrating principle of everything. May we all follow the steps of Jesus and become his hands, feet, and voice for the glory of the Father.
Thank you to the parents, parish, and community members who helped fund and support the STEM lab and Holy Family Catholic School throughout these first 20 years. The investment you have made in our students is a powerful gift toward their future successes to become coworkers with God.