America's Oldest City Celebrates its 458th Birthday
By Kathleen Bagg

The vibrant city of St. Augustine is set to commemorate its 458th Founder's Day anniversary on Sept. 9, beginning at 10 a.m. This much-anticipated event will take place at the National Shrine of Our Lady of La Leche, situated within the hallowed grounds of Mission Nombre de Dios, 101 San Marco Ave., St. Augustine.
Hosted by the National Shrine of the Diocese of St. Augustine and the Fountain of Youth Archaeological Park, the annual Founder's Day celebration promises an engaging and unforgettable experience for the whole family.
The 1565 historic landing of Don Pedro Menéndez de Avíles and his men, four diocesan priests, and the subsequent establishment of St. Augustine will be vividly brought to life through a historical reenactment presented by the distinguished Historic Florida Militia: Men of Menéndez. This portrayal will take spectators on a captivating journey back in time.


St. Augustine holds the honor of being the oldest continuously inhabited European settlement in the present-day United States. For the Catholic community, 1565 represents the establishment of the "First Parish," now known as the Cathedral Basilica of St. Augustine, the see of the Diocese of St. Augustine that encompasses 17 counties of North Florida.
After the reenactment, the events will continue with a Mass of Thanksgiving celebrated by Bishop Erik Pohlmeier at the picturesque Rustic Altar, set amidst the natural beauty of the outdoors. Participating in the festivities will be the Royal Family of St. Augustine, representatives of the Menorcan community and visiting governmental leaders including St. Augustine Mayor Nancy Sikes-Kline, who will read a proclamation on behalf of the city.
This momentous celebration is an open invitation to all, offered free of charge. Attendees are encouraged to bring along their lawn chairs, sunscreen and water bottles, as well as their family and friends.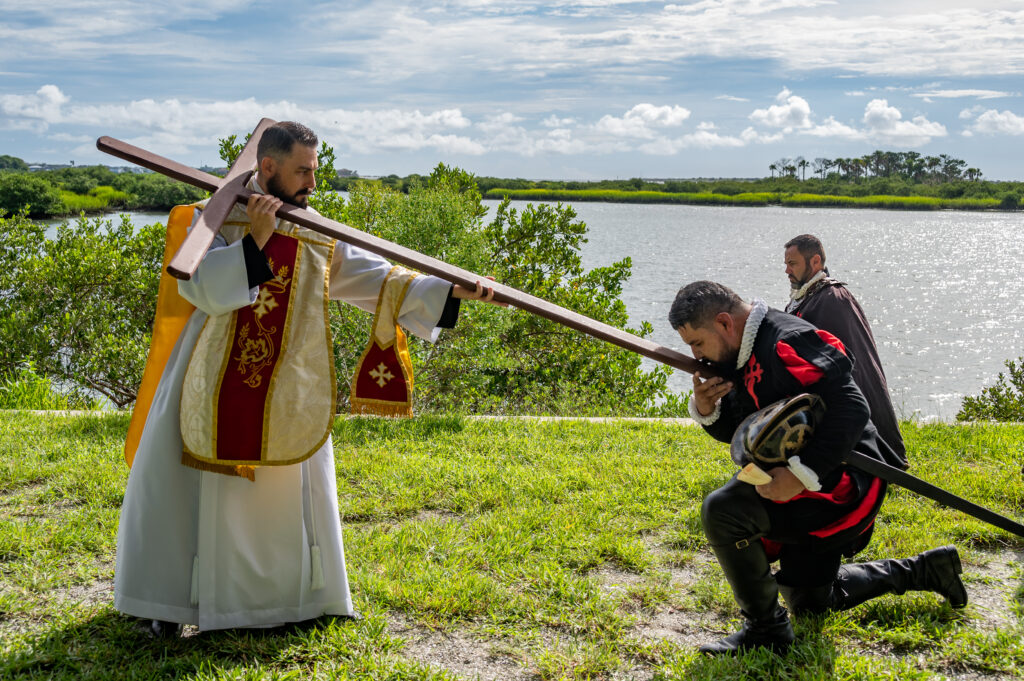 The festivities will extend beyond the morning ceremony, with afternoon activities unfolding at the Fountain of Youth Archaeological Park, next door to the mission, at 11 Magnolia Ave. It's worth noting that nominal admission fees may apply for entry to this part of the celebration.
As Founder's Day draws near, the community of St. Augustine and beyond eagerly await this unique opportunity to honor the city's rich history and to participate in a day of unity, reflection and festivity.