The Catholic Tradition of the Advent Wreath
2022 Additional Resources for Youth & Families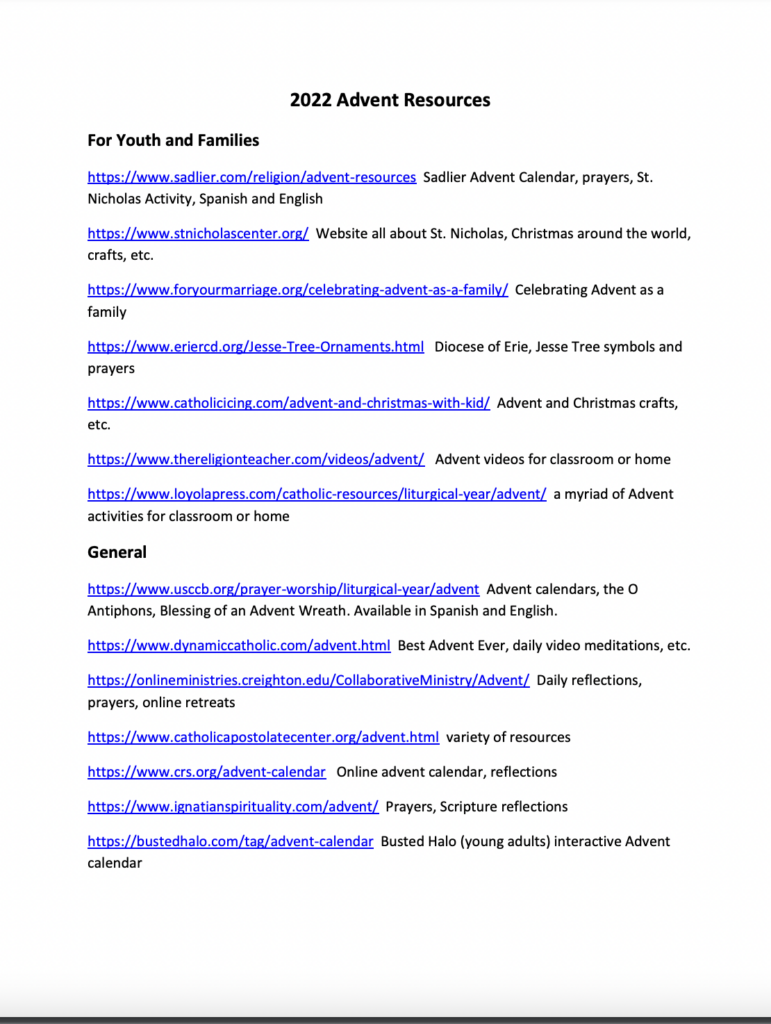 2022 Parish Advent Missions
Blessed Trinity Parish is hosting a mission during the first week of Advent, Nov. 30 – Dec. 2. The theme is "Let There Be Light!" and it is a great opportunity for the whole family to attend. All are welcome! The retreat leader is Frank Runyeon, a television personality and graduate of the seminary and Princeton University. To read more, visit www.frankrunyeon.com. The talks begin at 7:00 p.m. each evening of the mission. For more details, visit www.btccjax.org or download a flyer.
Christ the King Parish in Jacksonville is hosting an Advent Retreat Dec. 12 – 14 at 6:30 p.m. each night. Bishop Robert Baker will conduct the retreat, and all are welcome to attend. Click here for more information.
St. Catherine Parish in Orange Park is hosting an Advent Mission of Reflection and Song: Keeping the Flame Alive on Dec. 19 – 21 at 7:00 p.m. each night. Vincent Reilly and Jim Hughes will give presentations. For more info, call (904) 264-0577 or click here.