Your contributions support the charities of the bishop and the efforts of evangelization by the various ministries in the Diocese of St. Augustine. Every contribution made by the faithful is a gift that continues the legacy of stewardship in our diocese and we sincerely thank you for your ongoing generous support.
To give from your donor-advised fund click on the link below.
Below are a selection of ways to give:
Bishop's Annual Stewardship Appeal
The Bishop's Annual Stewardship Appeal funds vocations and ministries in all corners of the Diocese of St. Augustine. 100% of your gift will be used to fund these ministries within the diocese.
National Shrine of Our Lady of La Leche at Mission Nombre De Dios
Your gifts help support Mission Nombre De Dios in our mission to continue to tell our story of the conversion of hearts and the graces of Mary. Our small, 450-year-old mission chapel has grown both in size and message throughout the world; it is made possible, through no small measure, to your generous support.
The Mausoleum for the Precious Ones
Please support the building of the Mausoleum for the Precious Ones, a resting place at San Lorenzo Cemetery in St Augustine, for those who have died while still in the womb. This is a testimony of the Diocese of St Augustine's respect for the dignity of human life from the moment of conception to natural death.
Catholic Student Assistance Fund
This fund encourages the support of donors who value Catholic education. These funds are available to children in need who attend any of the elementary and secondary schools in the Diocese of St. Augustine.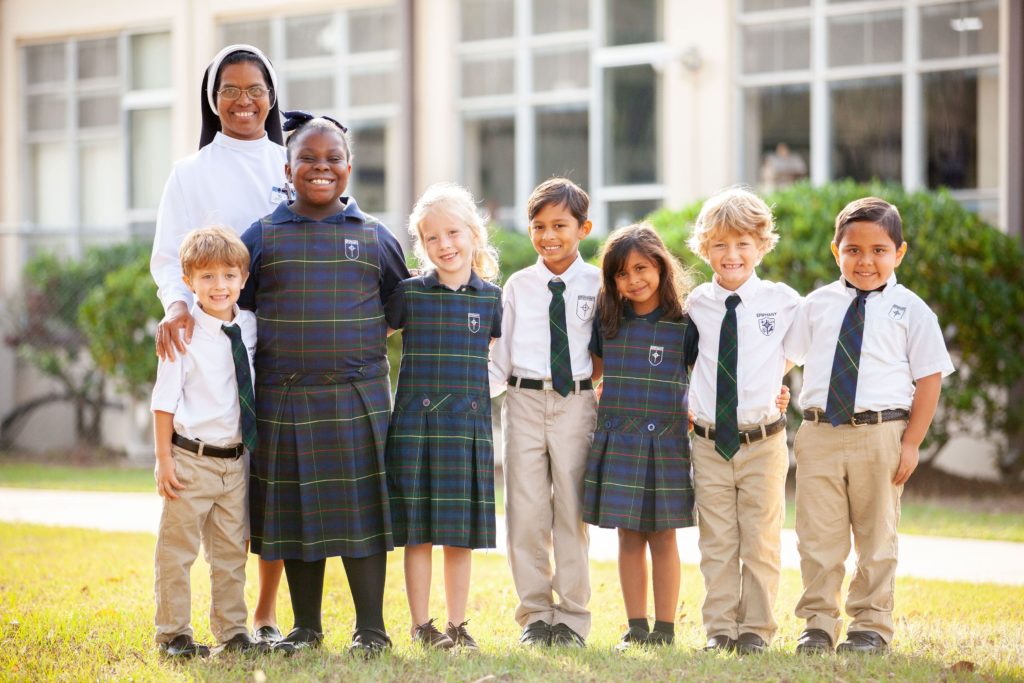 Catholic Foundation
The Catholic Foundation of the Diocese of St. Augustine was created in 1987 to provide a permanent endowment fund to meet the religious, charitable and educational needs of Catholics in the 17-county area of the diocese.
Catholic Cemeteries Donation
Please prayerfully consider a gift in support of our cemeteries and their loving care. Your faithful support provides a peaceful and holy space for our many families and visitors. It also provides for the careful stewardship and maintenance of all our diocesan cemeteries.
Make a Donation
Areas of giving include direct gifts to the diocese, 35 diocesan ministries, 4 diocesan high schools and the Eucharistic Congress.
U.S. Bishops Emergency Disaster Fund
This fund supports the efforts of Catholic Charities USA and Catholic Relief Services, the official relief agencies of the U.S. Catholic Church. Funds are disseminated to these agencies to respond to immediate emergency needs for such necessities as water, food, shelter, and medical care, and aid in long-term rebuilding and recovery efforts. To learn more about the fund, visit https://www.usccb.org/committees/national-collections.
Donate Stocks, IRA's, Funds, or Other
If you wish to donate a stock, IRA, trust, donor advised fund or other, click below to download the diocesan donor form.