Juan Ponce de León arrives at Easter time in a new land that he christens Pascua Florida – Easter of the Flowers.
Ponce de León returns with diocesan priests and missionaries of religious orders.
Hernando de Soto lands near Tampa, bringing with him eight secular priests and four Dominican friars, who would all die on the expedition.
Dominican Father Louis Cancer de Barbastro arrives in Tampa Bay, where Native Americans beat him to death.
Don Tristan de Luna arrives in Pensacola Bay with an expedition of 500 soldiers, 1,000 colonists and six Dominican friars.
Don Pedro Menéndez de Avilés sails from Spain, accompanied by several diocesan priests. The Saint Augustine Parish is established, later to become Cathedral Parish. It is America's first Catholic parish.
First Jesuits arrive, and within months Father Pedro Martinez is martyred.
St. Augustine first parish church is built south of the Plaza: Nuestra Señora de los Remedios (Our Lady of Remedies).

Franciscans arrive to establish missions. In almost 100 years, they built 38 missions across the colony, working with 11 tribes.
Sir Francis Drake of England raids all of St. Augustine.
Mission Nombre de Dios is established at site of First Mass.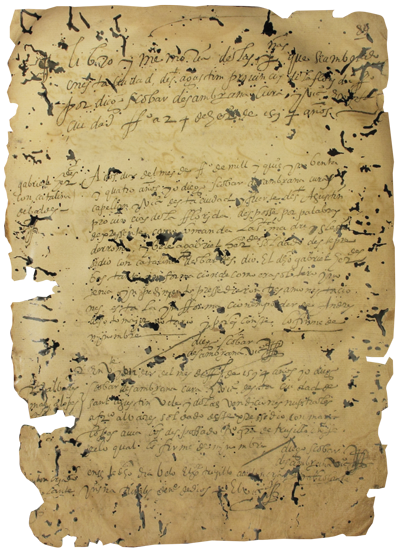 Parish records begin on Jan. 24 with the first marriage recorded on Feb. 2 and a baptism recorded on June 25. They are the oldest surviving documents in North America (north of Mexico).
First hospital in today's Continental United States established in St. Augustine as Nuestra Señora de la Soledad (Our Lady of Solitude).