The Great Fire destroys most of Jacksonville, including St. Mary's Home and Immaculate Conception Parish, where future bishop, Father Kenny is pastor.
William J. Kenny named bishop. He was ordained a priest in the Cathedral of St. Augustine.
Michael J. Curley named bishop, overseeing 35,000 Catholics during World War I and a post-war period of anti-Catholicism. At the time he was the youngest bishop in the United States.
Patrick J. Barry named bishop, shepherding the church through the Depression. During his tenure, he built 28 churches, 10 schools and increased the number of priests from 29 to 72. He also founded Barry College.
Vatican official Monsignor Joseph P. Hurley is named new bishop of St. Augustine, later titled an archbishop. His tenure includes extensive real estate purchases in the 1950s ensuring ample land for growth of churches and schools.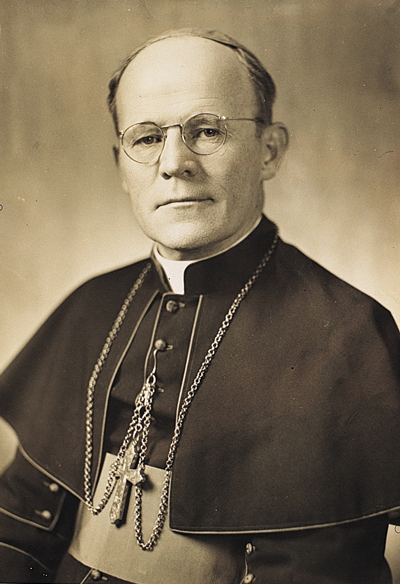 Catholic Charities Bureau established.
Bishop Kenny High School opens in Jacksonville.
Diocese of Miami established.
The Second Vatican Council convenes in Rome. The three-year council changed the focus of ministry, encouraging greater involvement of the laity.
St. Vincent de Paul Seminary opens in Boynton Beach.
Paul F. Tanner named bishop.
Dioceses of Orlando and St. Petersburg established.
Diocese of Pensacola-Tallahassee established.
John J. Snyder named bishop of the diocese with 63,000 Catholics. He oversees a period of expansion, including eight new parishes, seven schools, retirement homes, the Catholic Center, Marywood Retreat and Spirituality Center.
Dioceses of Palm Beach and Venice established.