Victor Galeone named bishop. He leads the diocese during the aftermath of Sept. 11 terror attacks and the 2008 economic crisis.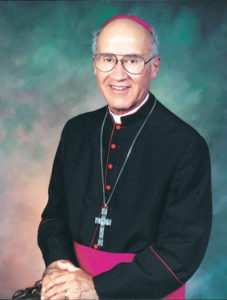 Bishop John J. Snyder High School opens in Jacksonville.
St. Francis Catholic Academy opens in Gainesville.
The Mission Nombre de Dios Museum opens.
Felipe J. Estévez named bishop to oversee 171,000 Catholics and 60 parishes and missions in 17 counties. University of Florida archaeologists unearth foundations of a church at Mission Nombre de Dios, "the oldest stone building of all of Spanish Florida," built in 1677. First discovered in 1951 by Father Charles Spellman, a historian and then Mission director, though never publicized. His report was found by Diocesan Archivist, Sister Catherine Bitzer, SSJ.
Feast of Our Lady of La Leche, a new local feast day with the approval of the Holy See, is inaugurated and celebrated every October 11.